3D MEDIA
I had enormous fun learning 3D modeling and animation techniques! I also became enormously tired. Adding a third dimension to my thoughts about animation was a strain on the brain.
Professionally I have used 3D Studio Max and Bryce 3D for modeling equipment, nature scenes, and for just plain fun.
These first photos showcase some experiments with transparency in Bryce:
Just the right light coaxes a yellow shadow out of this green bottle!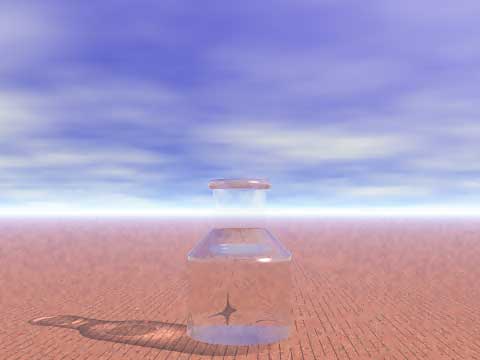 I'm really happy with the reflection on this one - it always makes me thirsty!
This scene started out innocently enough. I was wanting to make the Loch Ness Monster in a metallic texture. But when I accidentally zeroed Y to the clouds instead of the water I got this very interesting effect of floating metal donuts. How could I resist?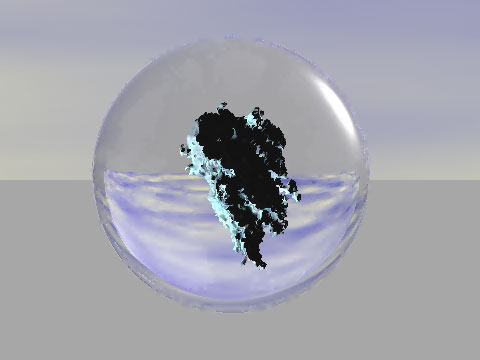 Initially I was heck-bent on making things on my computer screen look exactly like they looked in real life. Eventually I came to realize how many dreams and fantasies I was squelching with that attitude. So here is weird idea number one: A beautiful translucent bubble which shows blue rock when cracked!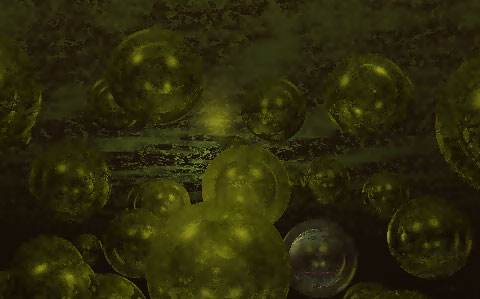 Ever seen a green sunset?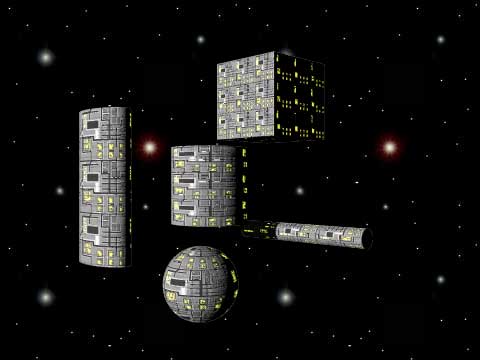 If The Borg began experimenting with alternate shapes ...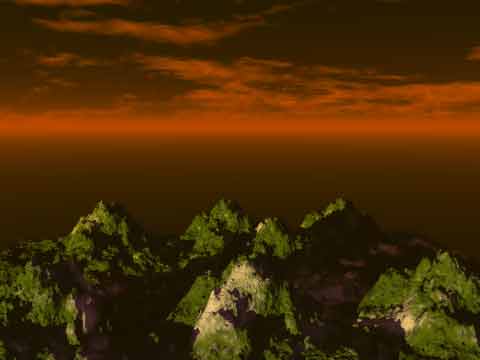 Bryce makes the best crags of any software anywhere!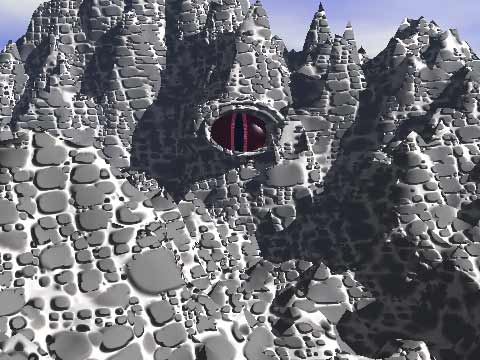 Of course, when some demented modeler starts giving the crags eyes ...
Bryce also makes the most luscious sunsets.
HOME | PORTFOLIO | JEWELS | PHOTOGRAPHY | CONTACT