The Royal Scottish Country Dance Society
The local Scottish dance group was throwing an extra special workshop weekend for the 25th anniversary, and wanted a special web site to mark the occasion. I took the silver in Silver Anniversary as my inspiration. I made a metallic logo and selected the most stark Celtic font I could find for it. I then did away with the rest of the usual Celtic styling and made the text, layout, and backgrounds clean clean clean, full of crisp straight lines.
The tartan, of course, had to stay. It is a Scottish group, after all.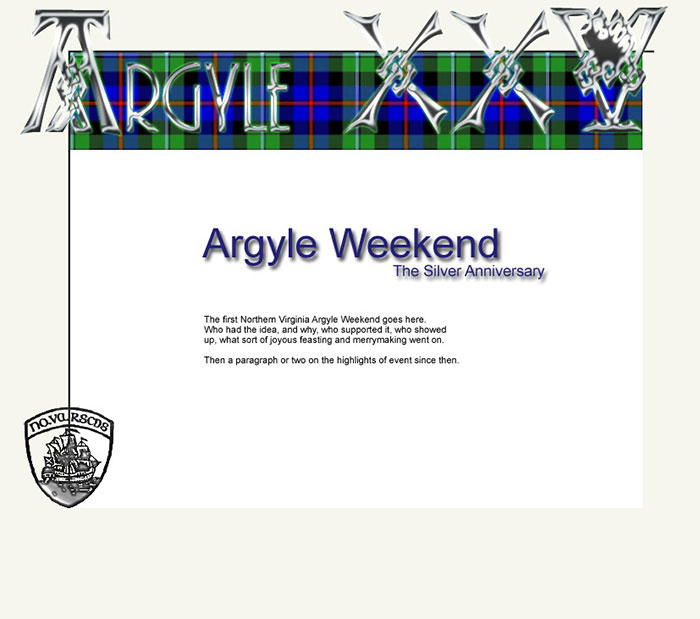 HOME | PORTFOLIO | JEWELS | PHOTOGRAPHY | CONTACT