Corset photo page
Hi Sharon,
Here are the photos for the new Bella / Sweetheart hybrid. The girls nestled into this one much more comfortably!
You may notice the wedding dress on the door behind me - ignore it, it's not mine!
I have larger versions of these photos, if you're going to need to see them just let me know!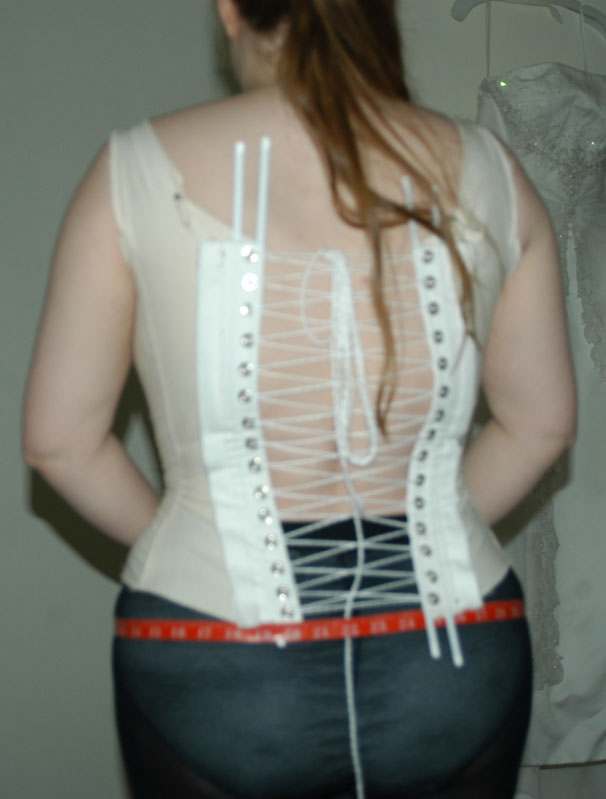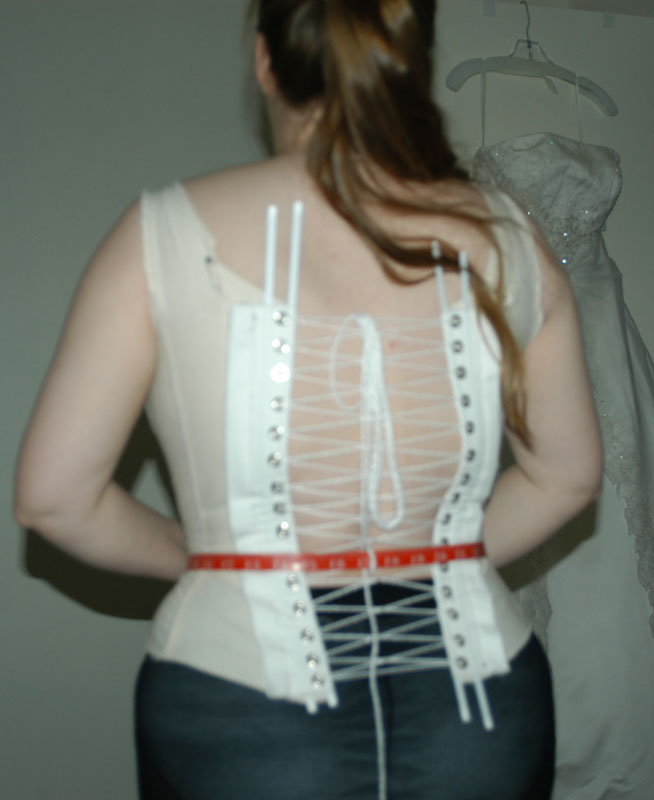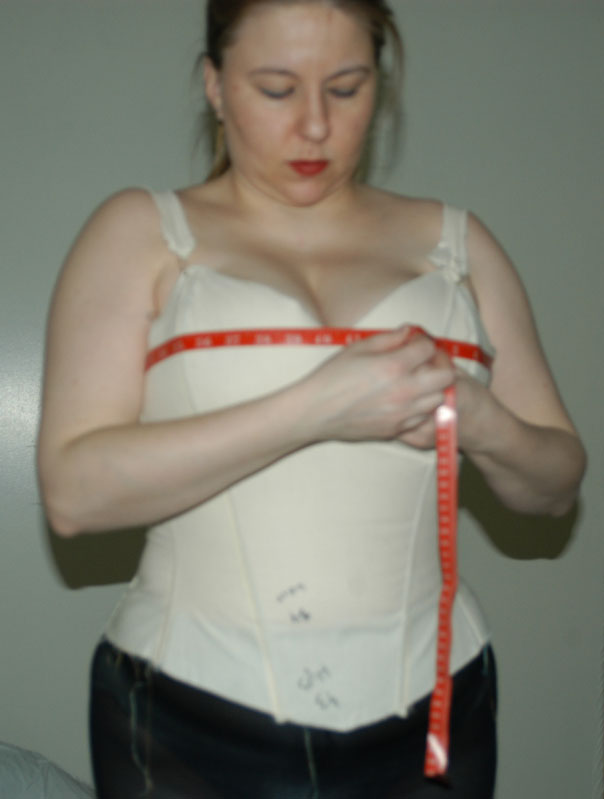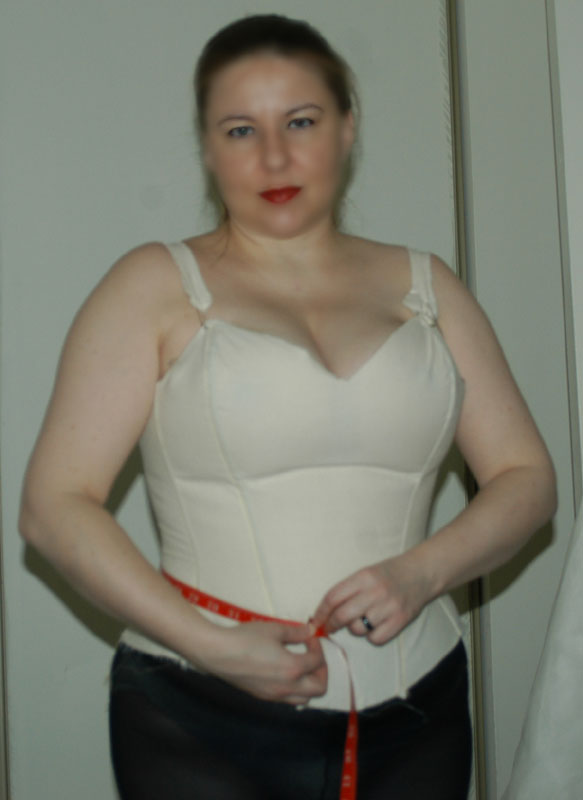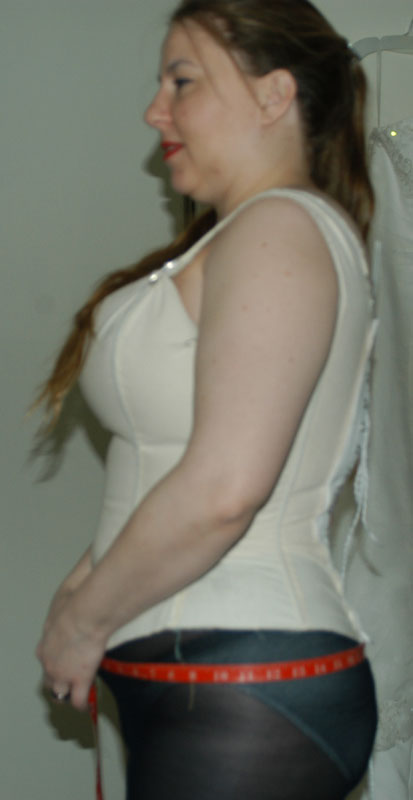 My tummy sticks out. Gotta do something about this.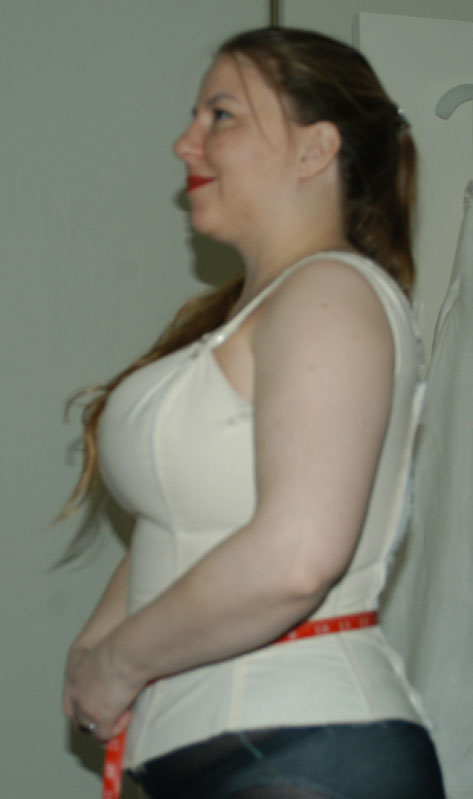 HOME | PORTFOLIO | JEWELS | PHOTOGRAPHY | CONTACT