The Marks Colletion on James McNeill Whistler
The Smithsonian Institution Libraries wanted to showcase Whistler's work right away, starting with the home page. The Sackler Gallery is an asian art museum, so they wanted to showcase the influence of Asian aesthetics on his works. I incorporated his butterflies in to the base design, and for the title used a font which blends Asian with western calligraphic traditions.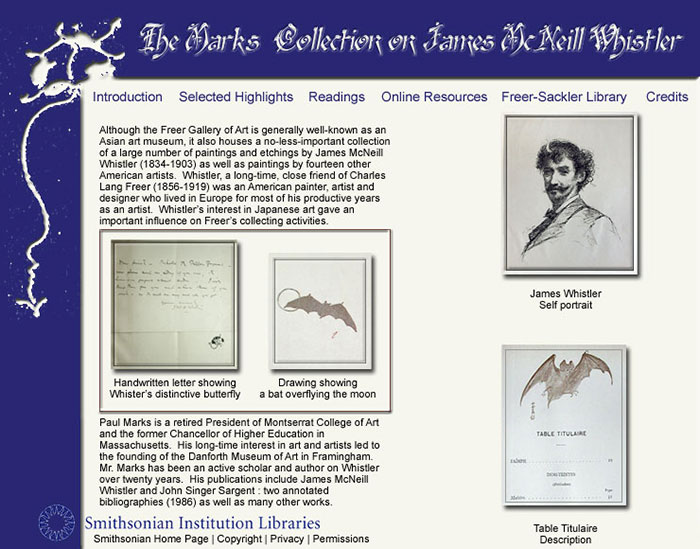 Two primary design concepts were floated. Ultimately the richer blue with the embedded butterfly was chosen, and rightly so as when Whistler used color he used a lot of it.
I do however, still like this very clean-lined white concept, which is toned to his sketches rather than his paintings. Clean lines or no clean lines, I kept the Asian/Western calligraphy for the main title.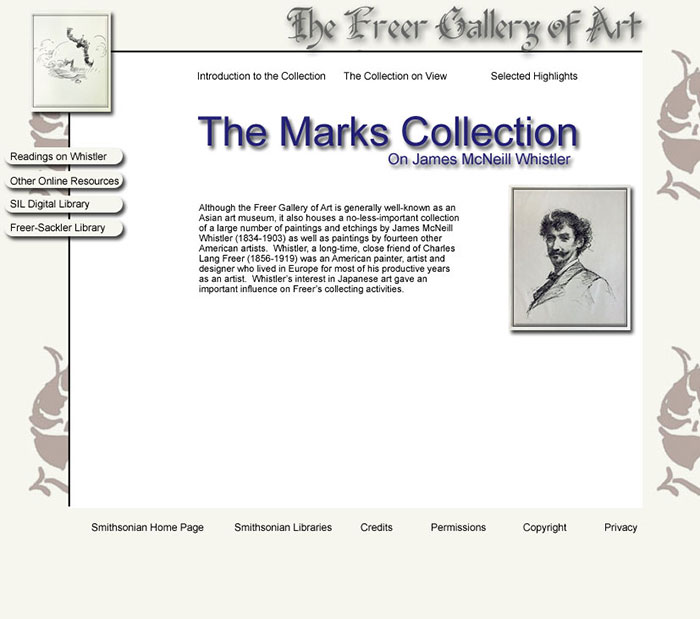 HOME | PORTFOLIO | JEWELS | PHOTOGRAPHY | CONTACT